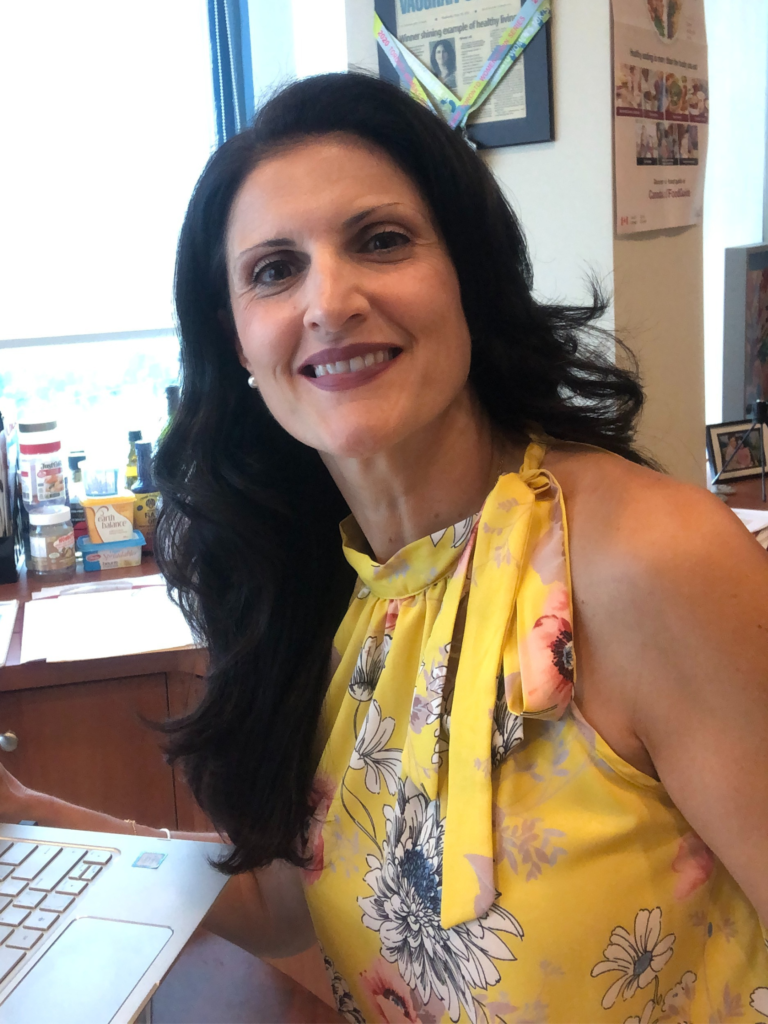 Filomena Vernace-Inserra, Registered Dietitian (RD)
Filomena has supported her clients in achieving their health goals for 30 years.
After experiencing the devastating effects of Type 2 diabetes in her beloved grandmother, she became inspired to further understand the therapeutic relationship between food, diet and disease.
A graduate of the Nutritional Sciences program at Ryerson University (1993) and the Toronto General Hospital Internship Program (1994), Filomena has published two research articles in scientific journals that investigate adherence factors to calcium recommendations in women attending the Multidisciplinary Osteoporosis Program at Women's College Hospital.

Her passion and commitment as a Registered Dietitian were further explored with clinical experience in the areas of Renal, Cardiology, Women's Health, Breast Cancer and Osteoporosis.
After 11 years of full-time in-patient and out-patient hospital experience, Filomena went on to open her private practice where she now operates out of Vaughan, Ontario, as well as through Virtual Nutrition Consulting sessions to best support the diverse needs and lifestyles of her clients.
As of today, Filomena has coached thousands of individuals, couples, students and public groups with a fun and easy-to-understand educational approach.
A dedicated mother of 2 teenagers, Filomena understands the struggles of balancing day-to-day life and strives to support the community in any way that she can. Recipient of the client-nominated Healthy & H.O.T. (Helping Others Too) Award in York Region, and contributor to the "Healthy School Committee" at a local elementary school of 800 students, Filomena is committed to teaching sustainable solutions and willingly accepts university and college nutrition students for mentorship opportunities.
From tailored nutrition coaching and educational workshops to curated recipe books and effective meal planning tools – Filomena is known for her warm personality, fluency in English and Italian, compassionate leadership and extensive knowledge in health and nutrition.
Filomena is a licensed Craving Change™ facilitator and a member in good standing with the College of Dietitians of Ontario and Dietitians of Canada professional groups including the Diabetes, Obesity, Cardiovascular, Sports Nutrition and Consulting Dietitians of Ontario Networks.
Do you have further questions? Filomena will be happy to ensure all your questions get answered before making an appointment.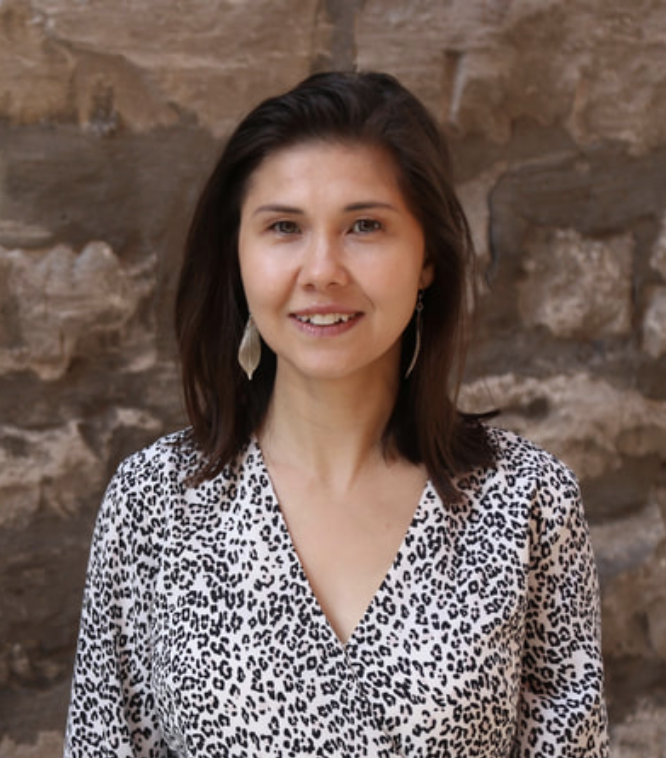 Jasna Robinson-Wright, Registered Dietitian (RD)
Jasna is a Registered Dietitian (RD) based in Ottawa, Canada. She believes in a non-dieting and non-weight-centric approach. She aims to create an environment where people feel empowered to learn skills and make lasting changes and to heal their relationships with food and with their bodies. Jasna uses intuitive and mindful eating as the foundation for helping clients develop behaviours they feel good about.
Jasna graduated from McGill University with a Masters Degree (MSc) in Human Nutrition and a Bachelor's Degree (BSc) in Dietetics and Human Nutrition. Her masters thesis focused on infant feeding in Ghana, West Africa. Since then, she has worked as a dietitian in Canada and New Zealand in the areas of public health, clinical nutrition and community.
Jasna is a Certified Diabetes Educator (CDE) and a Certified Intuitive Eating Counselor (CIEC) and also has expertise in prenatal, postnatal and infant nutrition, disordered eating and emotional eating, and in helping people create a happy relationship with food while managing chronic conditions. Jasna sees eating disordered clients through The Balanced Practice virtual group practice. 

Jasna has experience facilitating healthy cooking classes and presenting to small and large groups. She has delivered workshops to health care professionals and taught nutrition to nurses at CPIT college in New Zealand. Jasna has written articles for print and electronic media including Keeping On Magazine and Healthinfo,  and she is a contributing author and editor to the textbook Culinary Rehab. Jasna is bilingual in French and English & is offering her appointments virtually and is available evenings & Saturdays.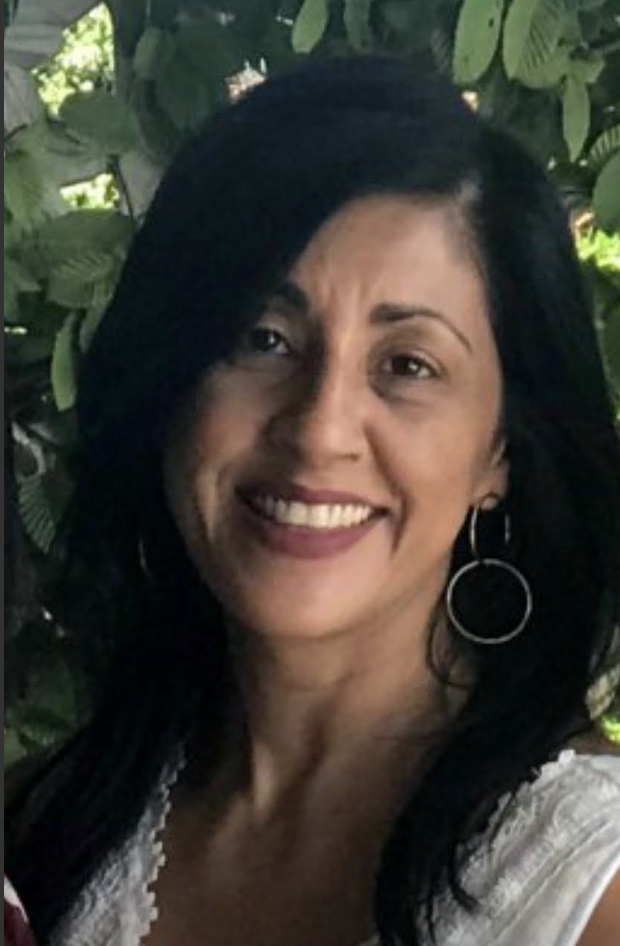 Ackwinder Gill, Registered Dietitian (RD)
Ackwinder has been a Registered Dietitian (RD) for over 20 years. She graduated from the Nutritional Sciences program at Ryerson University and is a Certified Diabetes Educator (CDE).
Ackwinder has worked in various settings of dietetics including Home Care, Long Term Care, Inpatient and in Outpatient clinics in hospital-based care. She has experience working with seniors, including complex cases that encompass poor eating, multiple health issues such as cardiac, mental health, & kidney dysfunction, requiring dialysis.

Using motivational interviewing skills, Ackwinder also focuses on specific strategies for client success including healthy meal planning for weight loss management & maintenance, overall heath and well-being.
Ackwinder will be offering her appointments virtually and is available evenings & Saturdays.
Interested in connecting with one of our passionate Registered Dietitians?
Contact us below for consultations, appointments and general inquiries:
CONTACT FORM UNDER CONSTRUCTION
Please email [email protected] for questions & inquiries.